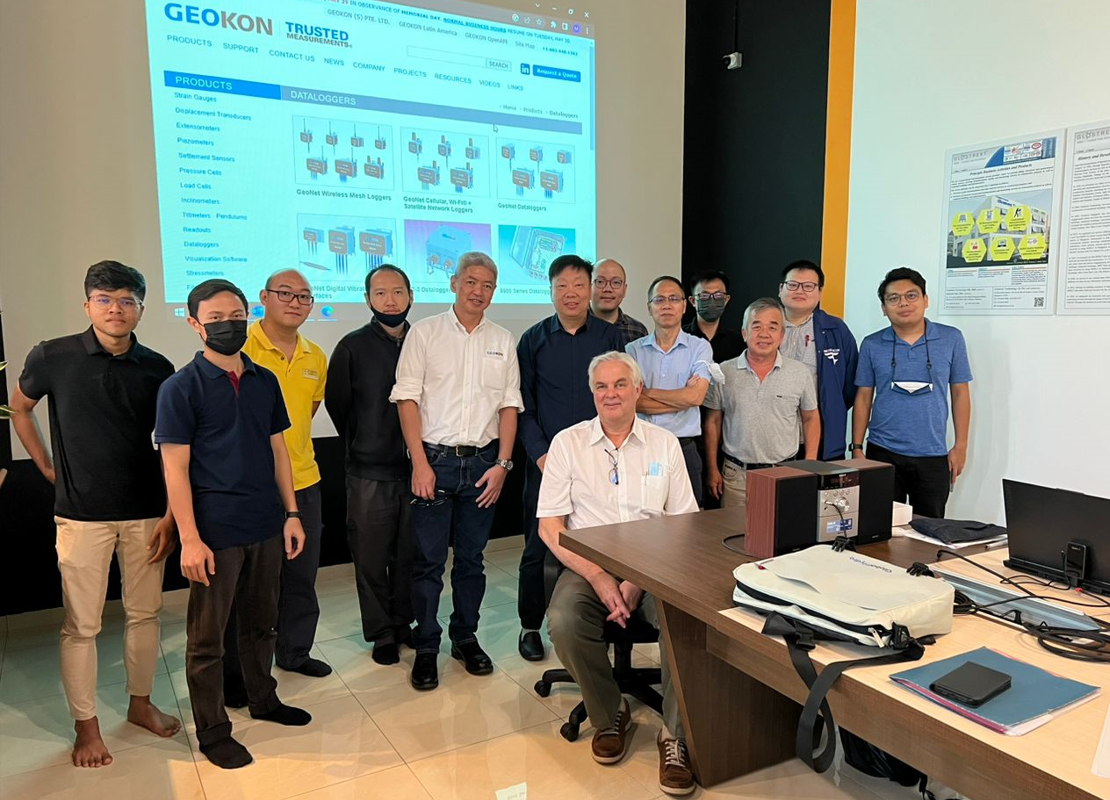 Geokon visit to Glostrext Headquarter in Malaysia
We are thrilled to share the exciting news of a recent visit to Glostrext Malaysia by our dear friends from Geokon. Led by Tony Simmonds (executive vice president), and CP Koh (regional sales manager), Geokon's visit aimed to strengthen mutual supports and collaboration, as well as explore new opportunities in the near future. The sharing is very meaningful especially after a long break due to covid travel restriction. Geokon USA is one of our major geotechnical instrument's supplier with length of relationship of 30 years. 
During the visit, our Managing Director, Ir. Dr. Lee Sieng Kai, warmly welcomed the Geokon team and provided them with a comprehensive overview of our services and solutions. Dr. Lee also took the opportunity to update our distinguished guests on the current progress and growth of our exceptional teams. To give them a visual glimpse into our company's operations, he showcased our corporate video, highlighting our dedication to excellence and innovation.
Insights from Geokon : Mr. Tony Simmonds, Executive Vice President of Geokon, shared invaluable insights into the direction and experience of their renowned organization. With their vast industry expertise, Geokon's team provided valuable perspectives on the latest trends and advancements in the geotechnical instrumentation field. 
The visit also facilitated meaningful technical exchanges and collaborative discussions between our teams. Both Geokon and Glostrext shared their experiences, challenges, and best practices in delivering outstanding services to clients. Drawing on Geokon's extensive experience, we explored ways to further enhance our services and drive continuous improvement.
We truly appreciate the expertise and knowledge shared by the Geokon team, which will undoubtedly contribute to our growth and development as a leading geotechnical instrumentation and monitoring service provider in Malaysia and Singapore. We extend our heartfelt thanks to Tony Simmonds, CP Koh, and the entire Geokon team for taking the time to visit us and engage in these fruitful exchanges. Their support and insights are invaluable to us as we strive for excellence in all aspects of our business.
Stay tuned for more updates and exciting news as we continue to innovate and expand our horizons.