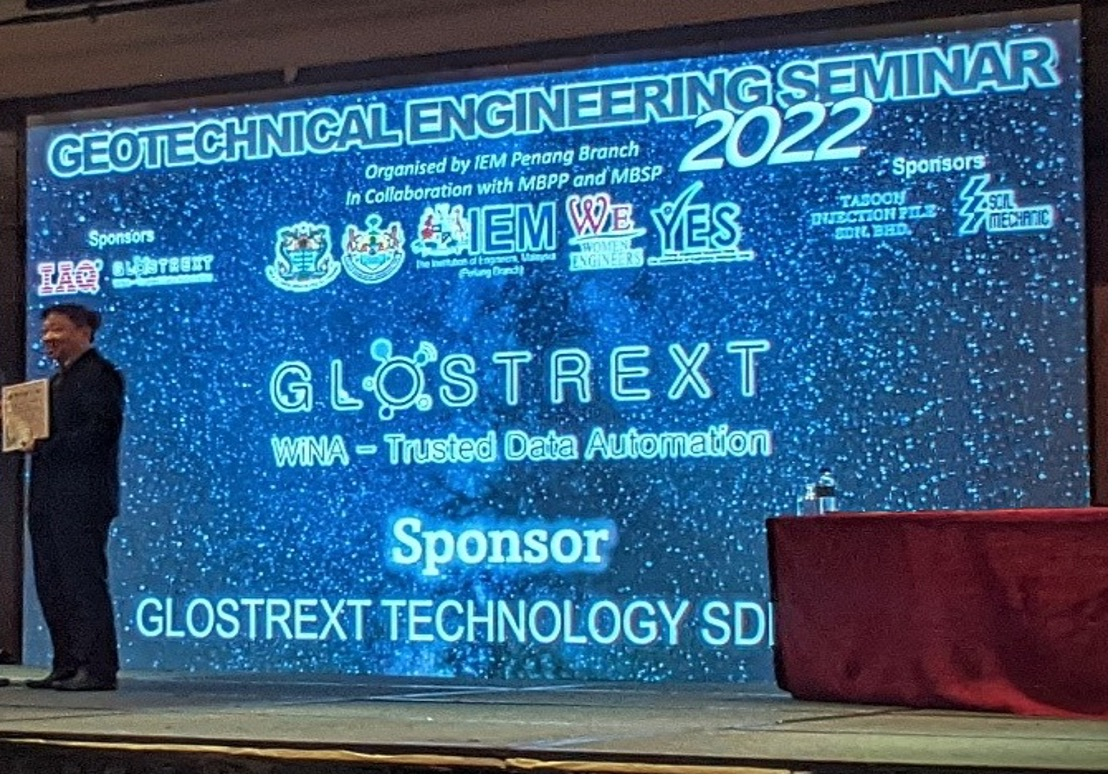 Geotechnical Engineering Seminar 2022 by IEM Penang
Geotechnical Engineering Seminar 2022 is organized by The Institution of Engineers Malaysia (IEM) (Penang Branch) Geotechnical Engineering Sub-Committee, co-organized with Women Engineers and Young Engineers Section, in collaboration with Majlis Bandaraya Pulau Pinang (MBPP) and Majlis Bandaraya Seberang Prai (MBSP). 
The objectives of the seminar are to highlight various aspects of geotechnical engineering challenges faced by professionals, keeping abreast in latest technology as well as providing a networking platform. The Geotechnical Engineering Seminar 2022 was held at the Grand Ballroom of g-hotel, Gurney Drive, Penang on 1st September 2022.
As a key-player in Geotechnical Industry, Glostrext Technology becomes one of the corporate sponsors for this event. In moving forward, we focus on technology advancement and fulfilling our part to offer latest technology automation available for the industry. Our Managing Director Ir. Dr. Lee Sieng Kai was invited as speaker and presented on the Topic "Wireless Network Automation (WiNA) System, Data Management & Visualisation Platform for Geotechnical & Structural Health Monitoring".