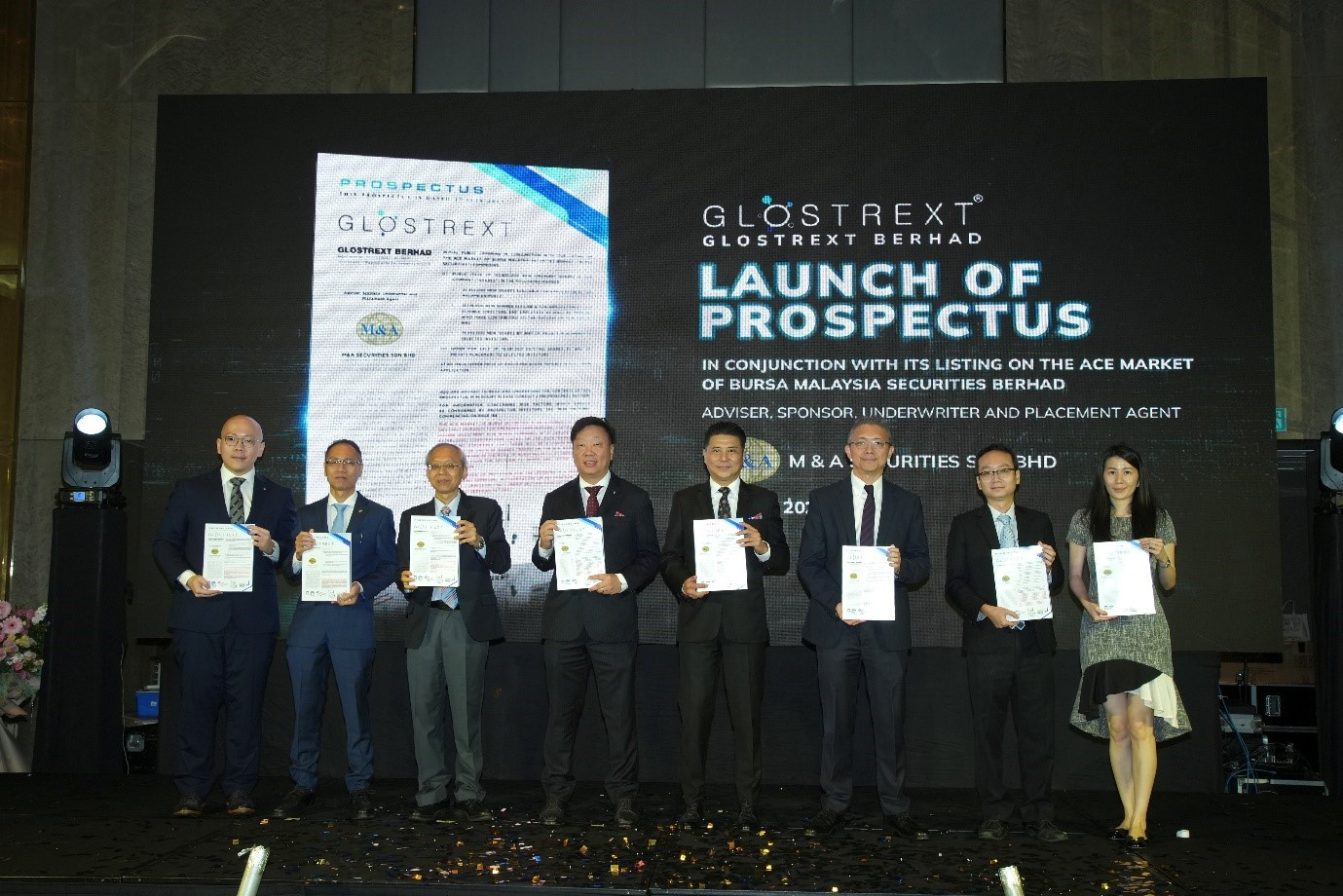 Glostrext Prospectus Launch at Four Seasons Hotel Kuala Lumpur
A momentous milestone has been achieved by Glostrext with the launch of the prospectus at the Four Seasons Hotel Kuala Lumpur on the 27th of June 2023. 
The company's Managing Director Ir. Dr. Lee Sieng Kai in his speech said "when big cities like Singapore & Kuala Lumpur become more developed, you will likely see more construction activities for underground space. We may also face the effect of above ground and underground "climate change" in future. Hence the completed buildings, infrastructures and facilities will need monitoring as it involves public safety, for example, MRT lines and tunnels." 
Dr. Lee further added "How do you monitor structural health of those important buildings and infrastructures?  That is when sensors and instruments come in. Sensors and instruments will give you the superpower to measure something about the world that you cannot detect with just your human senses.  We, Glostrext, are the one providing the instruments and monitoring technology to the industry."
Tentatively, the group is expected to list on the ACE Market of Bursa Securities on the 15th of August 2023. M & A Securities Sdn Bhd is the Adviser, Sponsor, Underwriter and Placement Agent for the IPO exercise. Special thanks to K-Production Sdn Bhd and Michelle Kuan Public Relations for making the launch event a successful one.