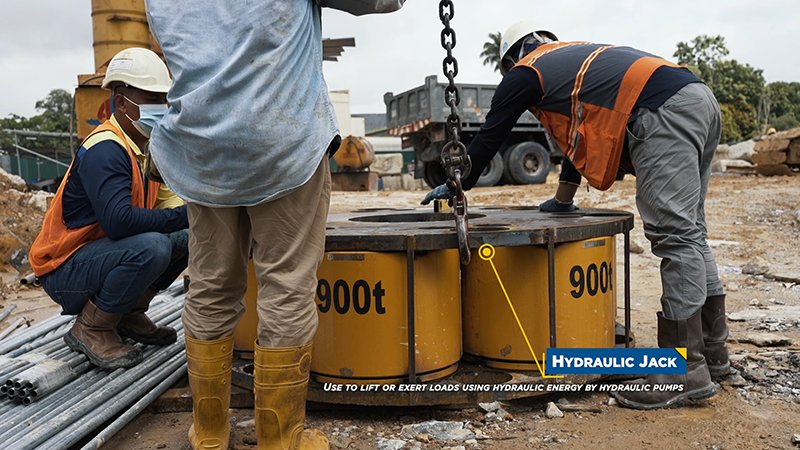 We are involved in the provision of BDSLT services, where we supply and assemble sacrificial hydraulic jacks within test piles, and carry out testing on-site based on testing details and technical specifications provided by our customers. Other works in BDSLT such as manufacturing of reinforced steel cage and casting of concrete are handled by our customers.
BDSLT is carried out by welding a sacrificial hydraulic jack assembly within a test pile to test the load carrying or bearing capacity, distribution of shaft resistance and magnitude of base resistance of the pile using bi-directional pressure applied by sacrificial hydraulic jacks positioned between the upper and lower segments of the pile.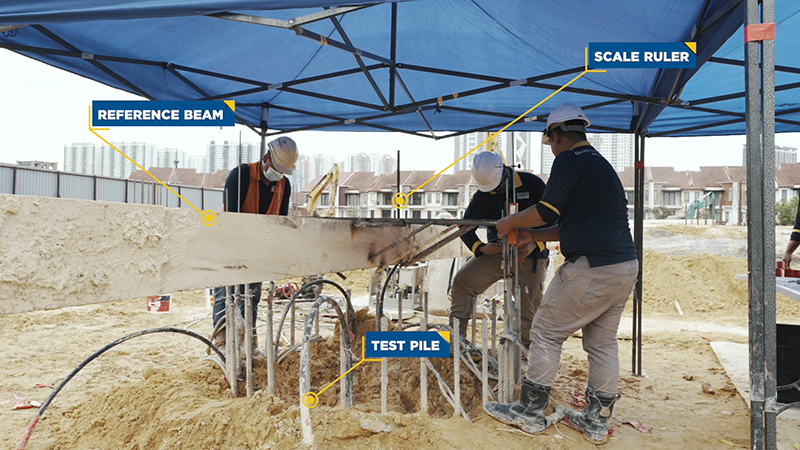 Force is applied to the sacrificial hydraulic jacks through the hydraulic pump and hydraulic hoses to expand the jack upward and downward, thereby creating bi-directional loads, i.e. upward loads and downward loads, to the upper and lower segments of the test pile respectively.
BDSLT has a high load capacity and has minimal hazardous risks as it does not require workers to work at a height and does not involve load stacking which could result in the risks of collapse. It is also space efficient and time efficient due to the absence of surrounding equipment such as kentledge and reaction piles which are otherwise required for static load tests using kentledge or reaction methods.